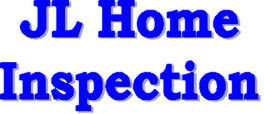 Gain peace of mind. I am a condo inspector for Chicago and suburbs. Photos for easy understanding. A condo inspection is relatively inexpensive, compared to the cost of the property. Typically one defect that is reimbursed would be at least equal to the price of the inspection.
Condominium inspections are a limited, typically include the electrical system, heating and air conditioning, plumbing, window and door operation, and functional condition of finishes. Most common elements are excluded with the exception of balconies or what is known as "exclusive use" common areas.
It will will examine the interior systems of the unit and provide a detailed report which will help you predict and anticipate your future maintenance expenses.
Obtain and read the minutes of the condominium corporation meetings for the last few years as this will disclose signs of exterior and/or maintenance problems.
Typically, exterior and common area items are the responsibility of the Homeowners Association. It is recommended you review the Association Bylaws to determine the scope of responsibility regarding these items prior to closing and determine if any special assessments are planned for.